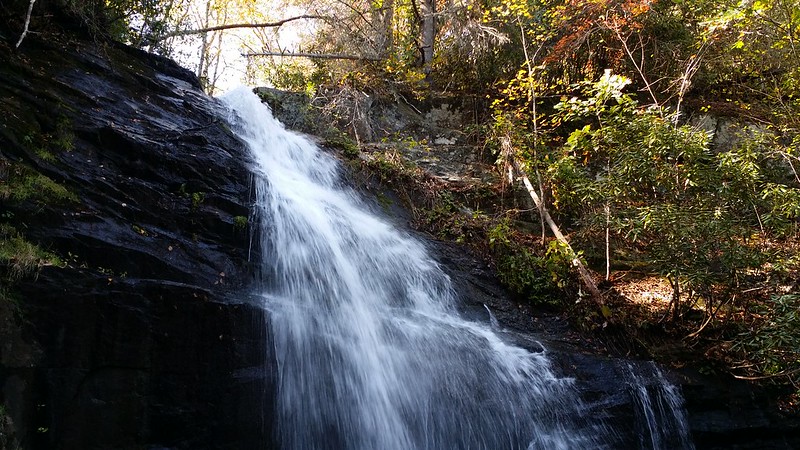 While searching online for a camping spot in the mountains of North Georgia, we found Enota RV Park. We wanted a quiet place where we could hike to view waterfalls and fall colors. This RV campground has so much more.
Pulling into the grounds looks a little daunting. The turn is sharp with a drop. It immediately presents you with a narrow wooden bridge and a sharp turn. I went forward on faith because there were no guide signs. There is then a turn to the left, which I thankfully did not take. I should have taken the second left but continued straight. This took me around the campground circle in the wrong direction.
Check-in went smoothly with very helpful staff. They guided me to my spot despite my wrong orientation, assisted with placing the RV at the optimum spot to take advantage of the built-up deck, and informed us of their facilities.
All the spots had shade trees and some are beside a nice creek. The park has an organic garden, farm animals kids can pet, a large playground, a stocked fish pond, and trails to waterfalls.
Related Links:
http://www.enota.com/rv-campground.htm